If You're Looking to Install Laminate Flooring, PERGO is the Way to Go
Considering renovating your home with laminate? Here's why Pergo, which combines the appearance of hardwood with the affordability of laminate, is the best option.
What is Laminate Flooring?
Invented over 40 years ago by Pergo themselves, laminate flooring grants you the appealing look and lasting durability of hardwood floors- without emptying out your wallet. Pergo laminate is composed of 4 layers:
The protective overlay:

responsible for Pergo's dentproof quality

The design layer:

perfectly mimics hardwood's elegant wood look

The premium HDF (High Density Fibreboard/Hardboard) core board:

manufactured from compressed wood fibres and high quality melamine resin, this tough layer holds up well to moisture and makes flooring less likely to warp or contract due to water damage or changes in humidity

The attached underpad:

of all the laminate products Advanced Flooring carries, this feature is unique only to Pergo, saving you the hassle of having to install underpad separately
What Sets Aside Pergo Laminate From Other Brands?
As the creator of laminate flooring, Pergo remains unmatched by most other laminate brands. Unlike other laminate products on the market, Pergo flooring truly packs a punch with their array of photo-realistic colours and textures, protection against water damage, dent resistance, and a thorough warranty coverage to put you at ease.
Pergo Is Waterproof
Thanks to Pergo's water-resistant technology, Pergo laminate is entirely waterproof. It can be installed in just about any room (think bathroom, kitchen, mudroom, etc.), allowing you to keep one seamless look throughout your entire home. Another benefit? Kids, pets, and all of their messes aren't a worry; Pergo laminate can take pretty much anything, giving you the peace of mind to live comfortably.
How does this magical technology work, you ask? Pergo completely seals the surface of the planks with a waterproof finish that keeps water away from the joints so that the water can't seep through the boards. Not only that, the joints are completely watertight. Thus, water and dirt that could not infiltrate under the planks is easily cleaned up.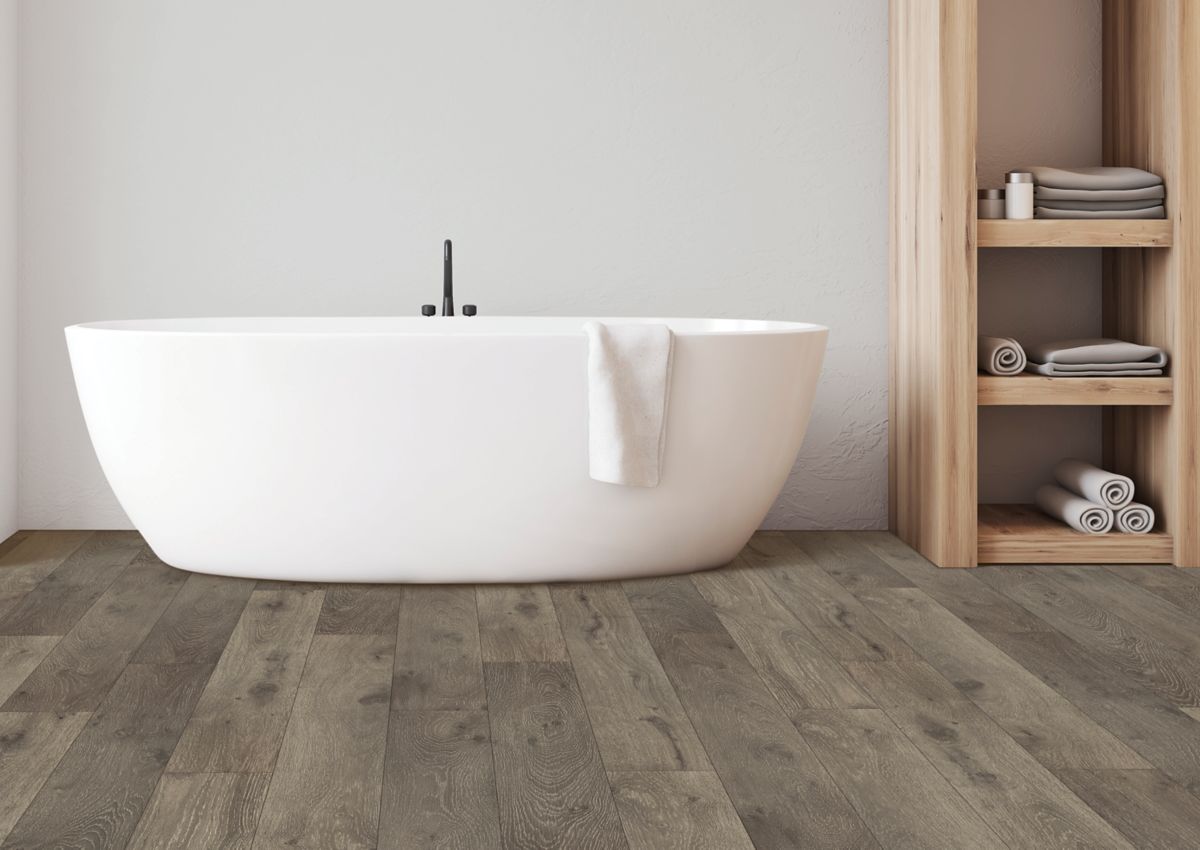 Pergo Is Dentproof
Yes, there's more. Pergo laminate is also dentproof. The protective overlay on the surface of Pergo laminate planks ensures it. This feature, combined with Pergo being waterproof, makes Pergo laminate kid and pet proof as well. Truly, this laminate is virtually indestructible, ready to last you and your family a lifetime.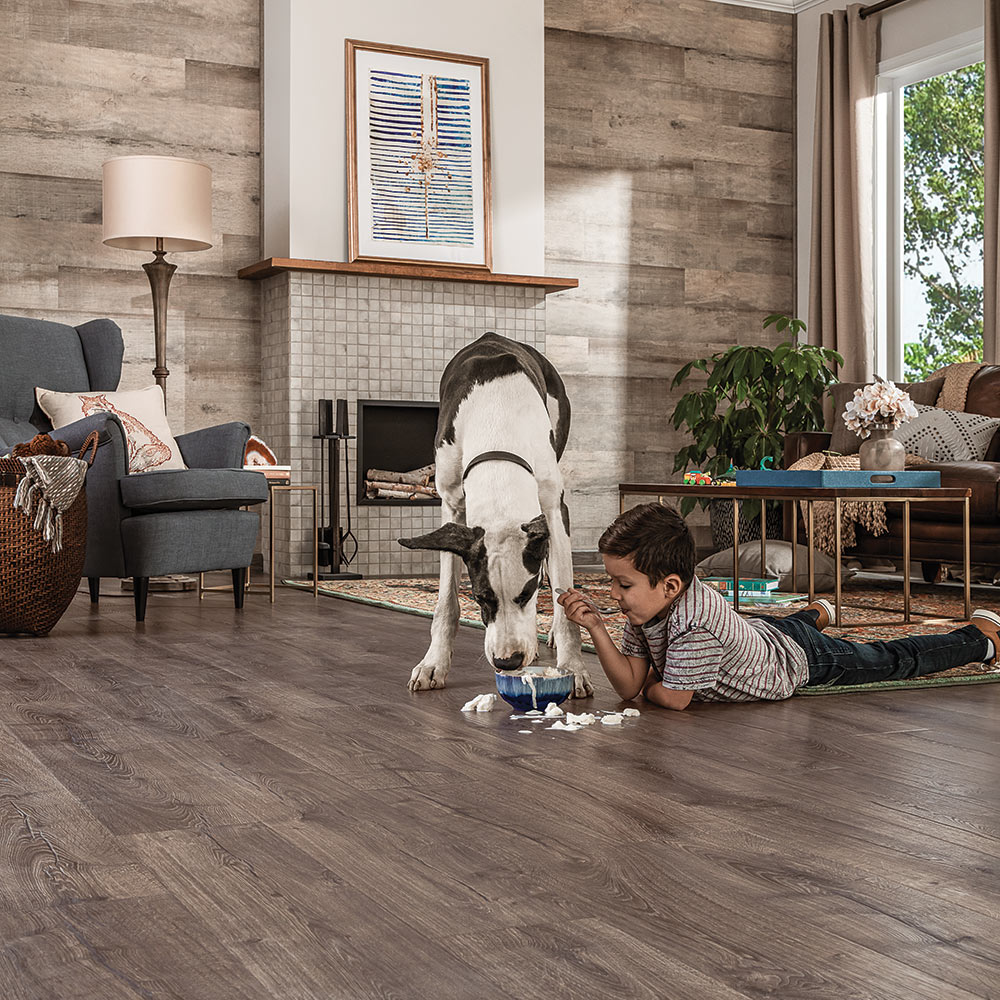 Pergo's Enhanced Visuals
Thought you had to sacrifice appearance for affordability? Think again. Pergo replicates the charming effect of hardwood to a near-perfect degree in their laminate. This includes imitating the colour, character variation, shading, and texture of actual wood flooring. The realism is definitely exceptional and one-of-a-kind. All this comes at a lower price than if you were to purchase hardwood. Pergo Is DIY-Friendly
The special locking system used by Pergo allows you to get the job done yourself. Whether it's your first installation or not, once you get the hang of it, you can install with ease. So if you want to DIY your remodelling project, Pergo laminate can make your task hassle-free. 
---