How You Can Choose the Best Flooring For Your Lifestyle
There are countless options when it comes to flooring. We at Advanced Flooring know this very well. Whether it's laminate, tile, hardwood, carpet, or vinyl, there is something for everyone. Your perfect flooring will be unique to your needs. Here is your complete guide to everything you need to know to make informed choices for your home. Flooring 101, if you will. 
Let's get started.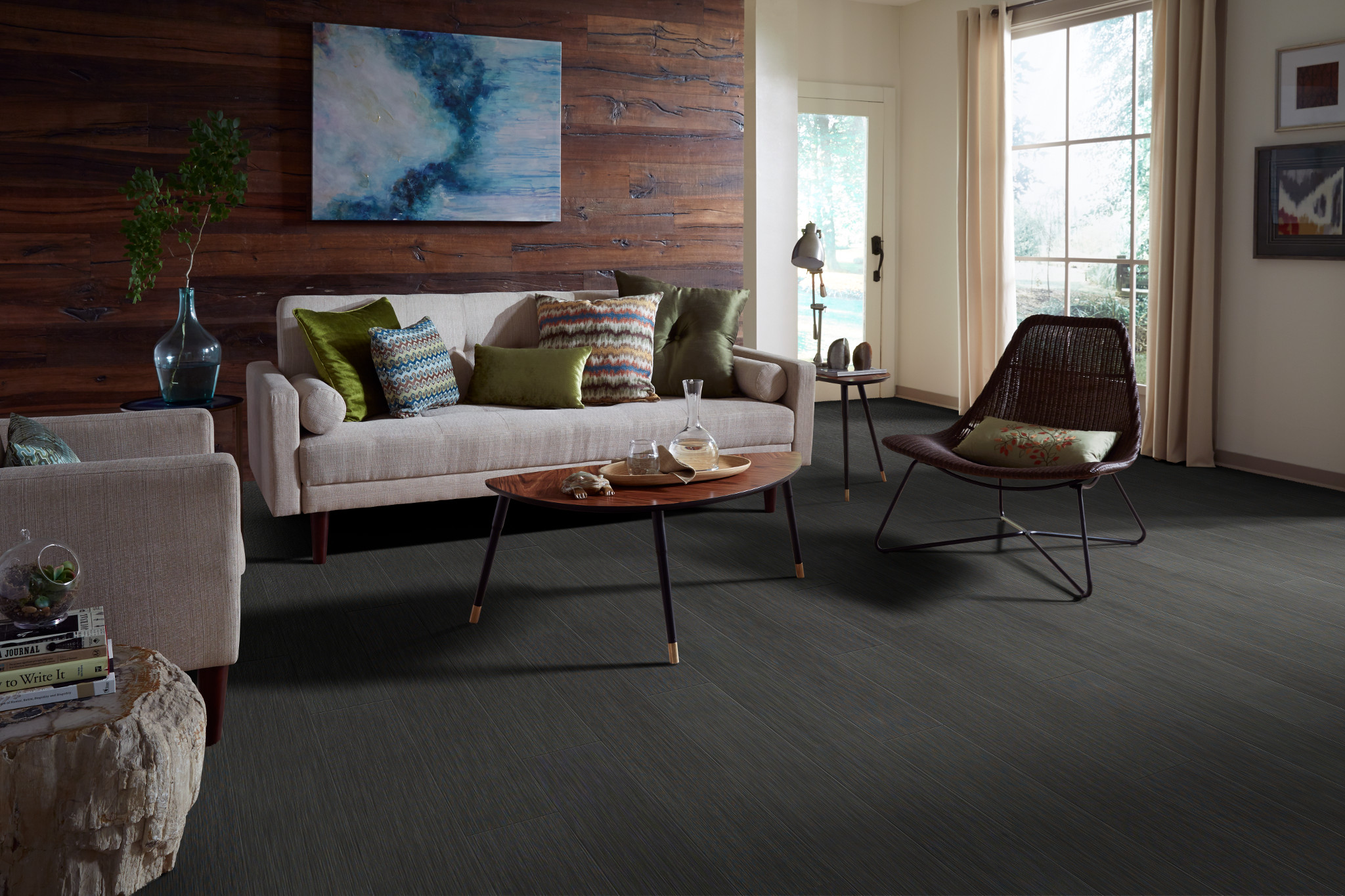 Home or Rental?
The first thing to consider is whether you require flooring for your home, or for a rental you're preparing to put on the market. 
If you're shopping for your home, now is the time to splurge! Choose something that you love, and that will last you a lifetime of happy memories. You want the flooring you select to suit everything from the colour of your furniture, to the members of your family. Pets and children often require hardier flooring. We'll get more in-depth with this in the next section.
Otherwise, in a rental, it might be best to go with the more affordable option. You want something that is durable and low-maintenance, yet will still attract renters. If this describes you, luxury vinyl plank is the way to go. Luxury vinyl is superbly scratch resistant and waterproof, while still boasting life-like visuals. You can breathe easy knowing the floors in your rental are safe from heavy foot traffic, children's games, pets' paws, accidental spills, and furniture. All of this comes with an affordable price tag, with luxury vinyl being one of the most cost-effective flooring solutions out there.
In addition to this, if you're looking for something that is easy to repair, we recommend you choose loose lay vinyl. Unlike the other options on the market, with loose lay, you only have to remove the damaged plank before replacing it. On the other hand, something like click vinyl requires you to start at the nearest wall and keep removing planks until you get to the damaged one- a not entirely efficient process. 
Durability
Undoubtedly, durability is an important quality in any case. Still, homeowners with pets or children will find this to be an even greater concern. In this case, focus on flooring with strong wear layers. If you're unsure where to start, keep reading.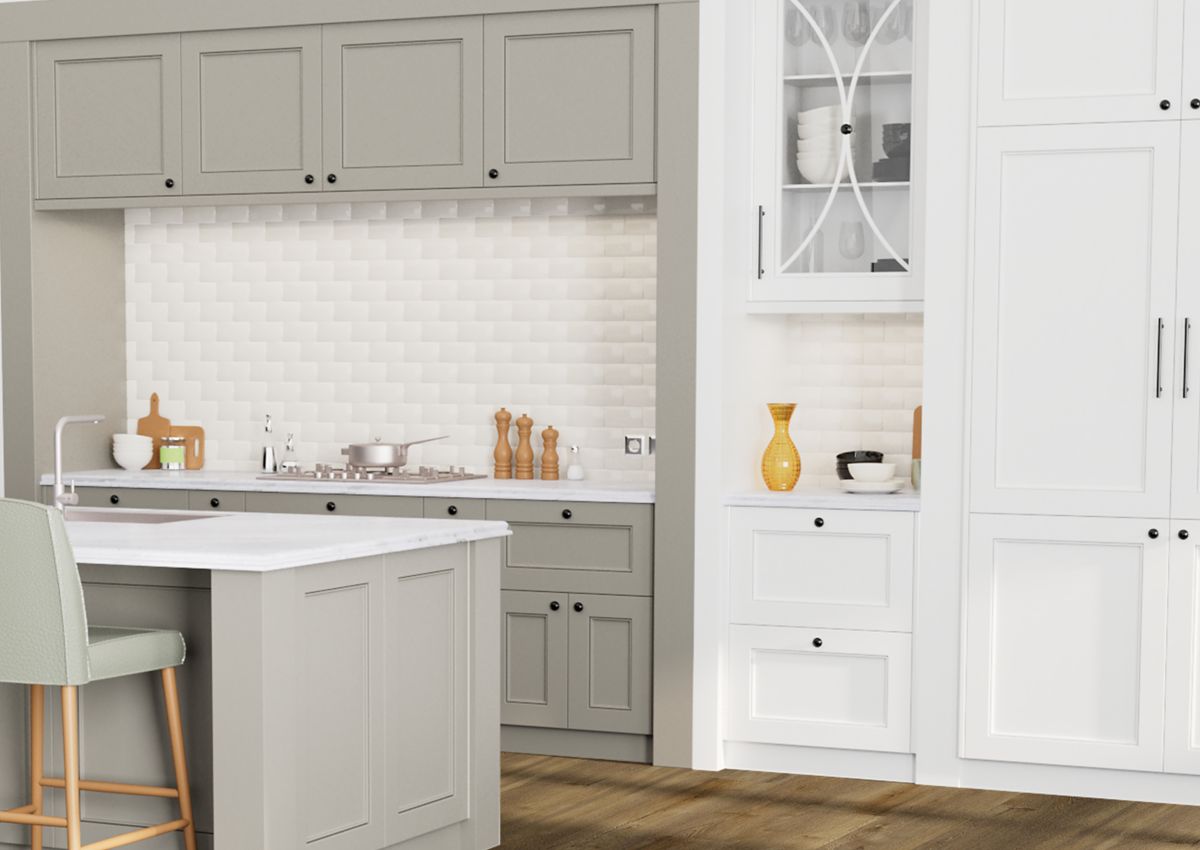 LUXURY VINYL PLANK is a durable, budget-friendly, solution that'll still get you stylish floors. Vinyl will stand up to spills (have we mentioned it's waterproof yet?), scratches, and everyday wear-and-tear. This makes it the key to creating a chic family home.
High-end LAMINATE brands like Pergo Laminate promise tough floors that are near-waterproof. So long as you clean spills within half an hour or so, your floors should be fine. Laminate makes for another strong candidate.
ENGINEERED HARDWOOD is ideal if you have your heart set on hardwood floors but are worried about the durability. Engineered is more resilient than solid hardwood, yet still adds about the same resale value as classic hardwood (which is to say, a lot). Even price-wise, solid and engineered hardwood are on the same level. 
For CARPET, nylon and polyester are the most durable. Nylon is resistant to colour fading and generally last longer than polyester, however, polyester is more spill-resistant. The choice will come down to whichever quality you value higher.
Location in the Home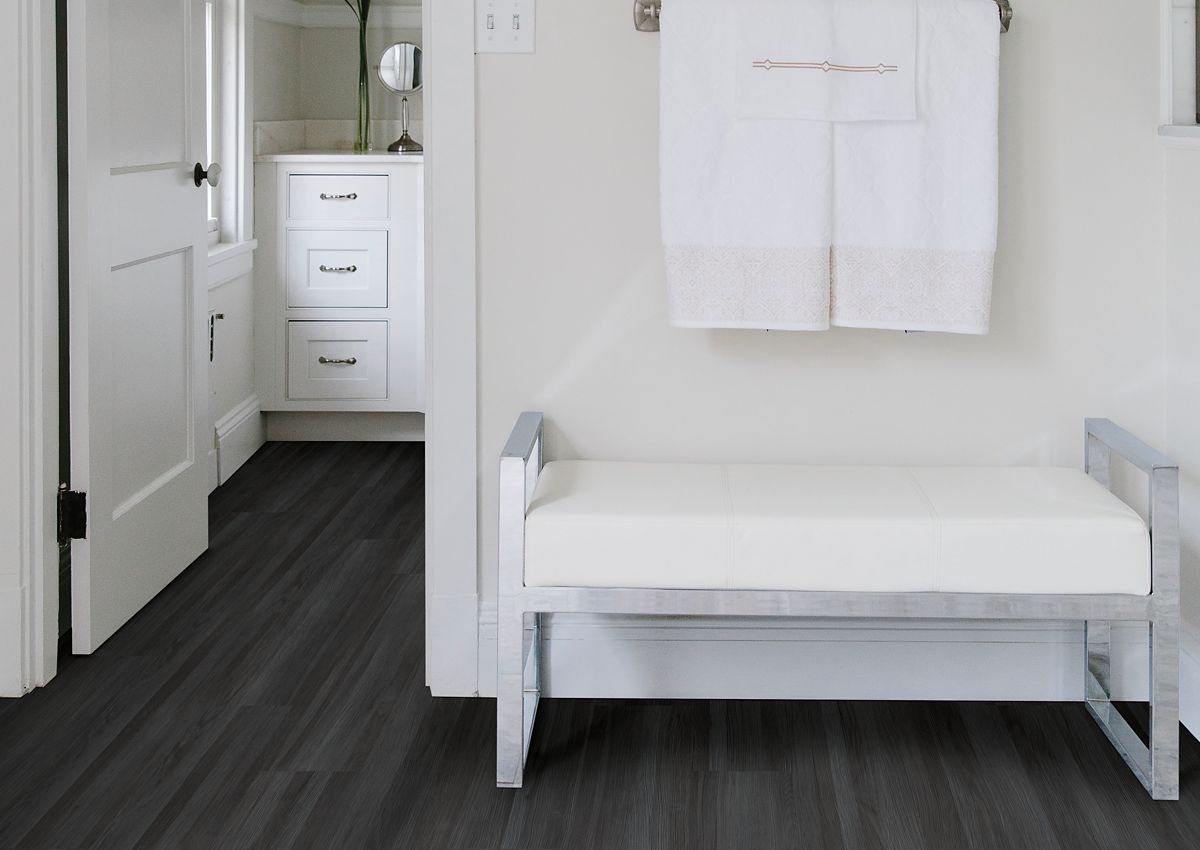 Each room in your home serves a different purpose. That being so, flooring which is suitable for a bedroom, often won't be for a bathroom.
KITCHENS are at the heart of the home. Here, spills are inevitable, so opting for a waterproof option is best. Being scratch resistant and waterproof, luxury vinyl fits the criteria. What's more, vinyl is soft underfoot, meaning it's easier on your feet if you're going to be standing for long periods of time. Tile could be considered as well. It isn't 100% waterproof but so long as you don't leave puddles of water for long stretches of time, tile is a fine choice. 
BATHROOMS are similar to kitchens in that they greatly benefit from waterproof flooring. Again, we recommend luxury vinyl plank or tile. Tile is the classic option for bathrooms, though it tends to be pricier. However, individual products do vary.
BEDROOMS are a place of rest and relaxation. Comfortable, soundproof floors are highly sought after in this area of the home. Carpet is a good option, but really, vinyl, laminate, and hardwood are fantastic as well.
LIVING ROOM options are flexible too. There's no general formula for choosing flooring for the living room. Really, it depends on the individual. Want soft comfort? Carpet or vinyl. Timeless elegance? Hardwood or high-end laminate. Durability? Vinyl. 
As you can see, the options are endless. Despite that, we hope this guide aided you in your decision making! For more information, check out our other articles, our website, our Instagram and Facebook, or come see us at our showroom! We'll be happy to help you with further questions.
---